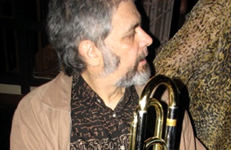 better world... an exciting ensemble led by marc smason is on the scene! the band plays fusion to bebop, vocal ballads to latin grooves & r&b.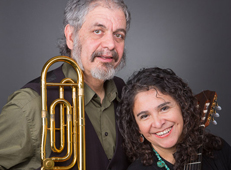 los buhos... latin music from around the western hemisphere - guitar, voice, trombone & percussion with laura oviedo, marc smason, alex conga and bruce barnard. son, bossa, rhumba, bolero and more in a unique setting!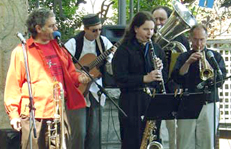 the chicago 7... organized by trombonist, marc smason, the band is a salute to, and extension of, the polyphonic early hot jazz styles of new orleans, chicago and new york.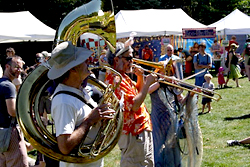 one love... an engaging street band - tuba, horns & percussion - playing music of planet earth at progressive events, concerts, festivals, parties and anywhere!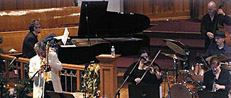 the katatonics... this unique ensemble really can get a party jumping! marc smason leads the group in the styles of klezmer, tango, swing and rhumba.